SOFA BESPOKE
by Jacob Puck

For many, shopping for fine furniture is a painful process. Most people never really know what they want until they've seen it. To compound the issue, what buyers typically want is something they've seen in a friend's home, a museum, a movie . . . the list goes on. But what's
rarely on that list is what's on display in a typical furniture showroom.
"What we bring to the market is a return to an Old World approach to high-end manufacturing in a modern business setting," says Blake Anding of Classic Sofa, the premier bespoke sofa maker in New York. "We combine quality workmanship with professionalism, allowing our customers unlimited creativity, while ensuring they receive unparalleled service from our designers to our assistants. Classic Sofa's choices and service are unlike anything else available in the marketplace."
So, let me get this straight: customers can bring you a picture of something they've seen in a museum or a movie and you can reproduce it?
Absolutely. Eyerything is 100 percent custom bespoke, from fabrics to wood, bench-made (produced to requested design specifications) and manufactured locally in the Bronx by our master craftsmen, so that it will last for generations to come. We offer a lifetime guarantee on frames and springing.
Shopping for furniture can be a real drag.
Not necessarily; our goal is to simplify the process, eliminating inventory worries, and concentrating on the 'creative,' which makes it much more enjoyable. Using our website, clients can submit their ideas to us even before coming to our showroom, so when clients arrive at our Manhattan design center, we can focus on their specifics — seating dimensioning, cushion densities, and fabric selection.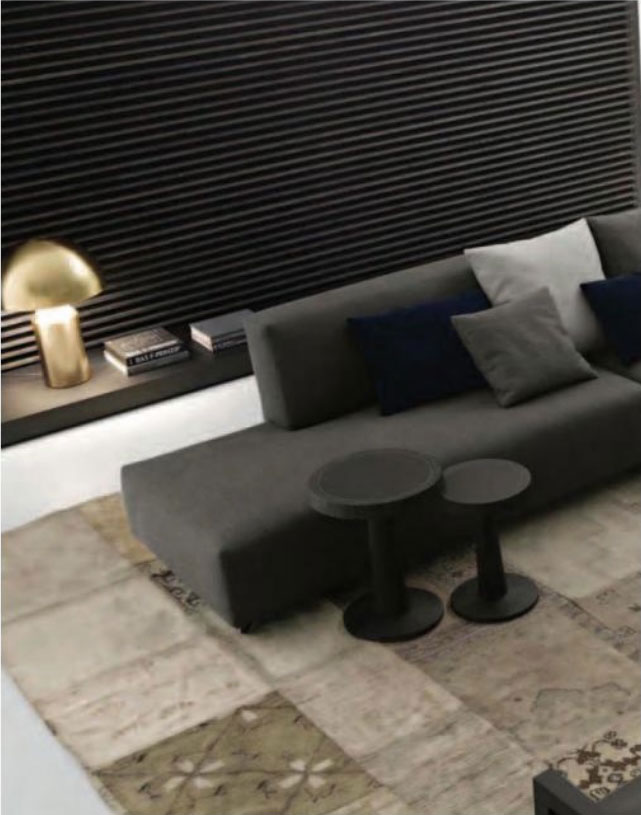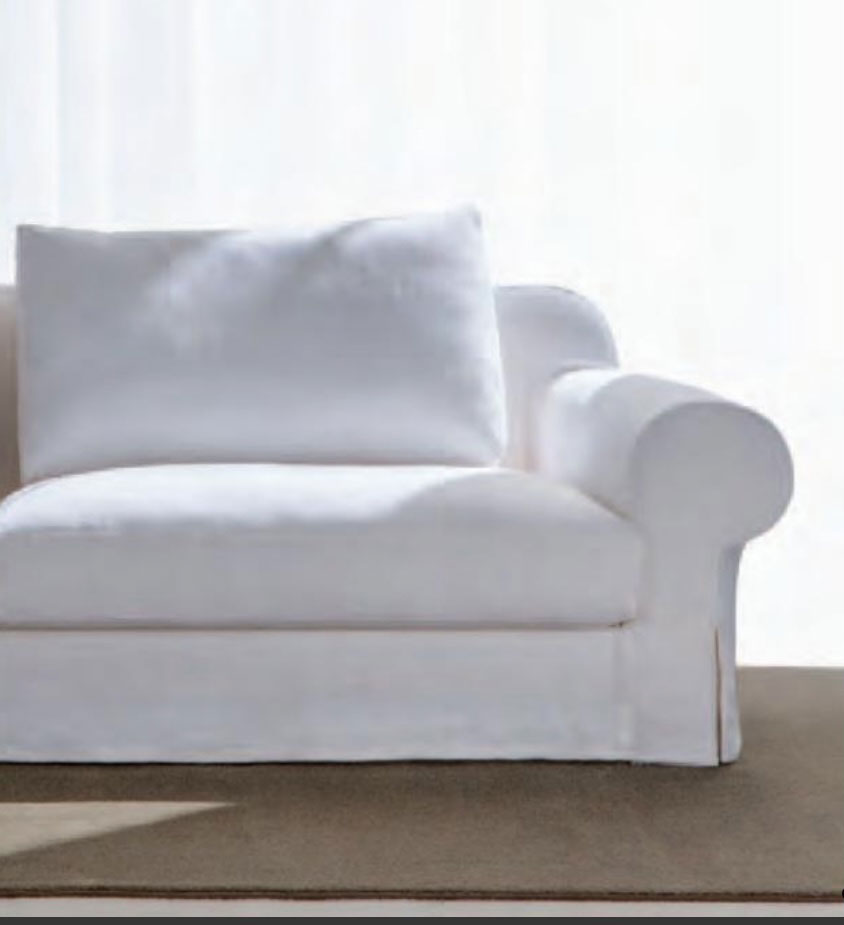 Sounds like what you're selling is an investment.
Furniture is expensive — even bad furniture. Often, when clients compare our products to mass-produced pieces, Classic Sofa's products will last three to four times longer. A purchase from Classic Sofa is indeed a much better investment, particularly with our lifetime guarantee.
What is your specialty?
Besides quality and fast turnaround time, Classic Sofa is also known for making over-sized pieces fit into small spaces by designing it with the back and arms off and building the piece inside the home.
What's really hot right now?
MODERN! We're seeing a lot of wide-arm shelter sofas with extra deep seating, thick cushioning, and brass plinth bases. It gives the illusion of a floating piece but does make for easy cleaning!
Modern is definitely here to stay.
It is. Twenty years ago, we were doing a lot of roll-arm pieces. Now, we are actually replicating a lot of Poliform designs with double back cushions and wide arm Minotti styles.
What's a typical turnaround time?
Four to five weeks after fabric arrives, and we offer rush services with completion in as little as two weeks!
Insane —you can't get that with the low-end showrooms!
Right. And, we're branching out quite successfully into hospitality.
Drop some names.
Royalton. Gansevoort. Trump SoHo. The London NYC.
High-end, for sure.
And, we're very proud of our new showroom on 165 Charles Street, overlooking the Hudson, designed by architect Richard Meier. Amazing light, perfect location, and architecturally significant. It's an honor for us to be here.
We won't miss it.
---
Custom Sofa is the sister company of Bespoke Sofa
This article was originally published in Hamptons Social Life Mag in 2015